Quick Start Tutorial : Saving Files
Quick Start
D. Saving Files
When all repairs are complete, selecting "Done" returns the user to the "File Selector" dialog.
The file will be saved according to the "File Saving" selection made in the "Settings" dialog box.
If all accessibility issues have been addressed, a green checkmark appears beside the filename in the directory.
If repairs are incomplete, A-Prompt places a question mark beside the filename. If the user fails to complete any repairs for a particular document, a black "X" is placed beside the filename.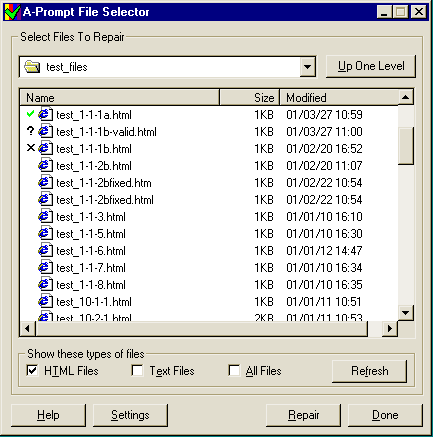 Return to Quick Start Main Menu